Pixar has produced several foals. They are showing correct conformation, excellent movement, and high inspection scores. Pixar's first foal, Half-Welsh colt Peter Parker, showed well in Dressage and Sport Horse Breeding, and ended the year ranked 3rd USDF Colts of 2017. He sold to Linda King, a client of Grand Prix dressage rider Kerry Marit of Alberta Canada. In 2018, at the Wild Rose Welsh & Open Pony Show, he was awarded Grand Champion Half-Welsh twice over the weekend, by judges Karen MacLeay and India Baker. Judge Karen MacLeay says, "This pony showed Welsh type and fit my description of a good hunter pony, with balance and movement. He looked the part of a fine hunter pony—good body, bone, and well proportioned individual."
Two of Pixar's foals showed at Dressage at Devon in 2018. Cavallo's Pick me scored 76% and was second place in the Pony Colts of Current Year, and Pyxis scored 73.8% and was second place in the Pony Filly's of Current Year.
Congratulations to all of the breeders, we are looking forward to Pixar's 2020 foals!
Offspring Updates From Breeders and Owners:
Peter Parker has a wonderful temperament—so patient for a yearling. He is a really neat colt with a sweet, fun personality and clean, elastic gaits. He is being raised in a herd of five at Marit Stable in a large pasture setting, with meticulous attention to his health and welfare. Peter Parker has a bright future as a sport pony in the dressage and/or hunter world.
-Linda King Marit Stables (Pixar colt out of Stoneledge Confetti)
She is so brave! She is one of our easy babies!!!
We had a little clinic for JR handling and in hand practice. She was one of the favorites! We are super happy with this filly❤️ LOVE her, thank you Pixar!
– Tanya Hunter (yearling Pixar filly out her Half Welsh mare Dora The Explorer)
Cavallo's Pick Me was approved today as a Oldenburg Sport Pony … The judge said that he has "such a nice trot" and that he "couldn't stop watching him". Big thanks to Kristin DeLuca for all of her help and support during this process. Off to Devon tomorrow to compete him in the foal classes. ❤️❤️❤️
-Tina Troiano, Cavallo Farm (Pixar colt Cavallo's Pick Me out of Welsh mare Knights Queen of Heaven)
He has a lovely shoulder, nice bone, and a very sweet face. We love his little chocolate dorsal stripe.
-Kelly Stoochnoff (Pixar colt Pinewood Meadows Mighty Oak out of Welsh mare Kestrel Farm Make It Snappy)
Our Pixar babe out of a lovely Irish Sport Horse mare, is really nice. Can't recommend him enough.
-Lorna Aho (Pixar colt Pillow Talk out of Irish Sport mare Willow)
Offspring Photo Gallery
Offsping Video Gallery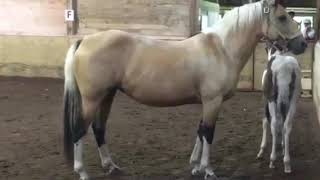 Milano (Pixar x Cookie)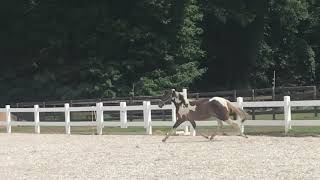 Milano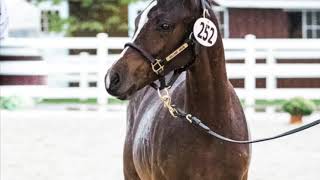 Pyxis (Pixar x Stoneledge Confetti)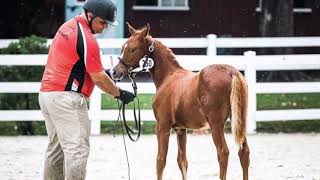 Cavallo's Pick Me (Pixar x Knights Queen of Heaven)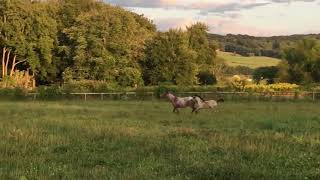 Peter Parker (Pixar x Stoneledge Confetti)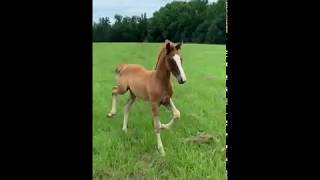 Pillow Talk (Pixar x Willow)
Pyxis (Pixar x Stoneledge Confetti)

Cavallo's Pick Me (Pixar x Knights Queen of Heaven)

Peter Parker (Pixar x Stoneledge Confetti)

Pillow Talk (Pixar x Willow)