In-utero Foals Available
None at this time
Foals for Sale
None at this time
Young Horses for Sale
Delta
Don Principe x Really Rosie
Foaled: 4/4/2014
Color: Chestnut
Height: 17h
Registries: Oldenburg NA
USEF# 5372438
USDF# 1116277
Delta has a strong show record in both USDF Sporthorse Breeding and USEF/USHJA Hunter Breeding. She is a breed ring champion, with multiple year end awards. Scroll down for list of complete show record.
Delta was started under saddle in early 2017. She recently showed in the 3 Year Old Materiale Filly class at Dressage at Devon. She placed 7th, and was ridden by a junior rider! Delta is athletic and forward to ride, but comfortable and obedient. She loves to work, and hates having a day off! She is the same at shows as she is at home. She has lots of talent free jumping, good scores in the jump chute, and has been schooling
cavelettis under saddle.
Delta has a sweet personality, and excellent manners. She is a good prospect for any of the sport horse disciplines, and is suitable for an amateur or junior rider.
Delta is not mareish, and can live in or out. She has had no health issues, and has a recent set of clean radiographs.
She is lifetime registered with USDF, USEF, USHJA, and microchipped.
Delta's sire Don Principe is a remarkable FEI competitor who's already proven his ability to sire top-class rideable offspring. Her dam, Really Rosie (Ruffian ~ Rubinstein) has a successful show record in both eventing and jumpers. Delta has a very good pedigree, including Donnerhall, Prince Thatch, Rubinstein, Inschallah, and Werther.


Show Record:
2015
SHALLOWBROOK JUNE
Yearlings, 3rd Place
Yearlings, 3rd Place
NEDA FALL DRESSAGE FESTIVAL: GREAT AMERICAN INSURANCE GROUP/USDF REGION 8 DRESSAGE CHAMPIONSHIPS
IBC / ISR/Oldenburg NA, 4th Place 71.800%
Fillies / Yearlings, 4th Place 76.050%
2015 DRESSAGE AT DEVON
IBC: ISR Oldenburg Reg NA, 10th Place 72.600%
Yearling Fillies (born 2014), 6th Place 75.975%
*2015 Zone 1 Horse of The Year Hunter Breeding Yearlings 3rd Place
2016
SHALLOWBROOK JUNE
Two Year Olds, 1st Place
Two Year Olds, 1st Place
Reserve Best Young Horse
WESTBROOK SHORELINE II
Two Year Olds, 3rd Place
Two Year Olds, 3rd Place
WESTBROOK SHORELINE III
Two Year Olds, 4th Place
Two Year Olds, 4th Place
UMASS USDF BREED SHOW I
IBC: ISR Oldenburg Reg NA, 2nd Place
2 Year Old Fillies (born 2014), 2nd Place
UMASS USDF BREED SHOW II
IBC: ISR Oldenburg Reg NA, 3rd Place
2 Year Old Fillies (born 2014), 4th Place
YOUNG HORSE SHOW SERIES, High Point Hanoverians, Chestertown, MD
In Hand 2 Year Old, 3rd Place 7.68 Qualified for Finals
Jump Chute 2 Year Old, 3rd Place 7.86 Qualified for Finals
CARBERRY FIELDS DRESSAGE SPORT HORSE I
Fillies – 2 Year Old 2nd Place 73.7%
IBC – ISR/Oldenburg Reg NA, 2nd Place 71.9%
CARBERRY FIELDS DRESSAGE SPORT HORSE II
Fillies – 2 Year Old 2nd Place 71.1%
IBC – ISR/Oldenburg Reg NA, 3rd Place 70.8%
NEDA FALL DRESSAGE FESTIVAL: GREAT AMERICAN INSURANCE GROUP/USDF REGION 8 DRESSAGE CHAMPIONSHIPS
IBC / ISR/Oldenburg NA, 1st Place 73.775%
Fillies / 2 Years, 3rd Place 72.900%
DRESSAGE AT DEVON
IBC: ISR Oldenburg Reg NA, 2nd Place 73.625%
2 Year Old Fillies (born 2014), 6th Place 75.825%
*2016 USEF HUNTER BREEDING 2 YEAR OLD Nationally ranked 20th Place
*2016 American Performance Horse Rankings 11th Place 0-3 year olds
*2016 Zone 1 HUNTER BREEDING 2 YEAR OLD Horse of The Year Award Reserve Champion
*2016 Adequan®/USDF All-Breed Awards Standings ISR/Oldenburg NA 2 Year Old Fillies Champion
*2016 Adequan®/USDF Awards Standings Dressage Sport Horse Breeding Horse of the Year 2 Year Old Fillies 11th Place
*2016 New England Dressage Association Region 8 Year End Award Two Year Old – Fillies 3rd Place
2017
UMASS USDF BREED SHOW I
IBC: ISR Oldenburg Reg NA, 1st Place
3 Year Old Fillies (born 2014), 3rd Place
UMASS USDF BREED SHOW II
IBC: ISR Oldenburg Reg NA, 1st Place
3 Year Old Fillies (born 2014), 4th Place
NEDA FALL DRESSAGE FESTIVAL: GREAT AMERICAN INSURANCE GROUP/USDF REGION 8 DRESSAGE CHAMPIONSHIPS
IBC / ISR/Oldenburg NA, 2nd Place 75.1%
Fillies / 3 Years, 4th Place 71.600%
New England Breeder's Futurity Award 4th Place
DRESSAGE AT DEVON
3 YO Filly Materiale 7th Place
IBC: ISR Oldenburg Reg NA, 4th Place 75.625%
*2017 Adequan®/USDF All-Breed Awards ISR/Oldenburg NA 3 Year Old Fillies Champion
*2017 Adequan®/USDF Awards Dressage Sport Horse Breeding Horse of the Year 3 Year Old Fillies 10th Place
*2017 New England Dressage Association Region 8 Year End Award Three Year Old – Fillies 5th Place
Delta's Photo Gallery
Delta's Video Gallery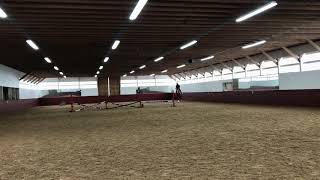 Delta Jumping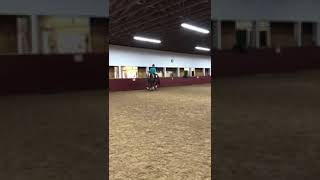 Delta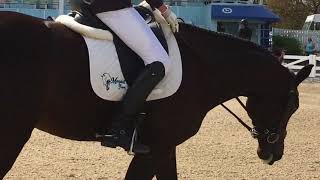 Delta - 3 Year Old Filly Materiale Dressage at Devon
Sire - Don Principe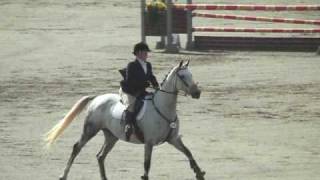 Dam - Really Rosie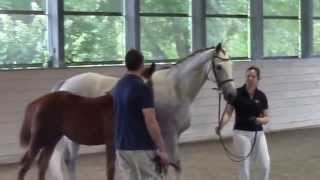 Delta - Foal Inspection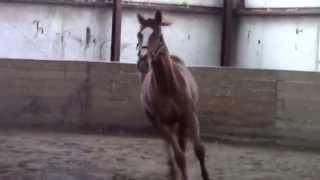 Delta - Yearling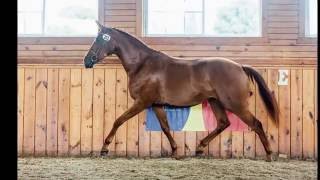 Delta - Young Horse Show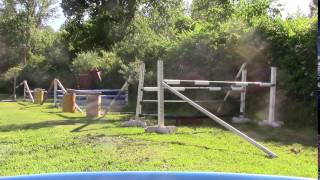 Delta - Free Jumping
Delta

schooling ride 12/24/17

Delta - 3 Year Old Filly Materiale Dressage at Devon

Dam - Really Rosie

Show jumping round with Colleen Rutledge

Delta - Foal Inspection

ISR Oldenburg NA Inspection Premium foal and overall score 8.2

Delta - Yearling

2015, yearling footage

Delta - Young Horse Show

Young Horse Show August 2016

Delta - Free Jumping

Free Jumping 2016
Price: $19,500 **Temporary Price reduction until December 31, 2017


Horses for Sale
Ponies for Sale